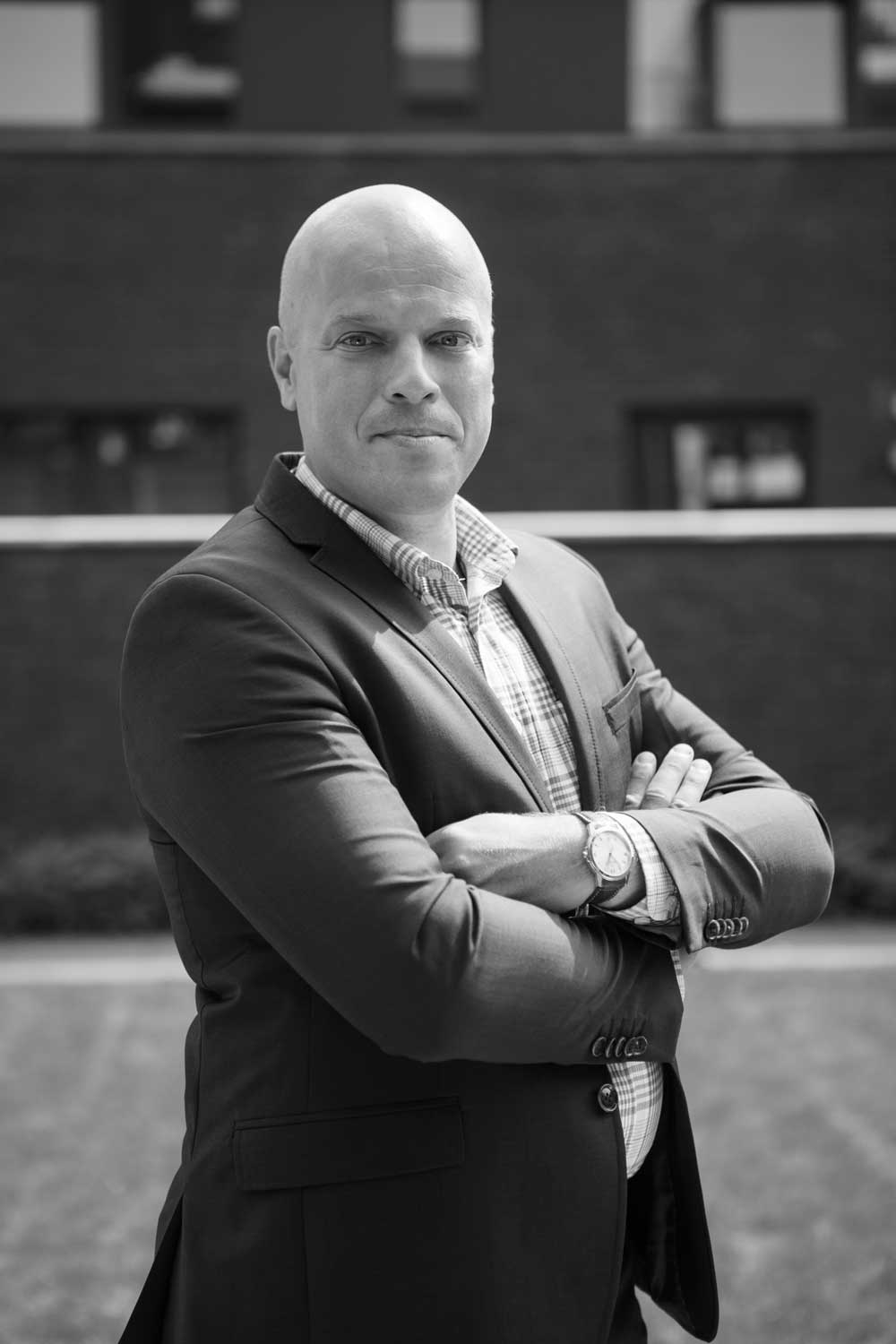 Dieter LEENDERS
Mr Dieter LEENDERS completed his Master's in law at the University of Antwerp in 2002. He immediately began a work placement with Ms Ria Hens afterwards in 2002. From 2004 until today, he has been associated with the firm of Reyns advocaten in Beveren-Waas. In 2009, he founded Le Neu advocaten along with Ms Vanessa Neut. Mr Leenders has also been the deputy Justice of the Peace in the canton of Beveren-Waas since 2010.
Inheritances and divorces, individual rights (the condition and capabilities of people, marriage, claims to parentage and parentage disputes, adoption), marital property law (marriage systems, gifts, inheritances, wills), family criminal law
International divorces
Civil liability, insurance, traffic law, injury
---
Vanessa NEUT
Ms Vanessa NEUT completed her Master's in law with distinction at the University of Antwerp in 2002. Immediately afterwards, she began her work placement at elegis law firm in Antwerp in 2002, where she, after receiving high-quality training, expanded her knowledge and further specialised in the legal areas below. Since 2008, she has also provided legal support to AGORIA (=federation of the technological industry) and its members.
General contract law:

editing, negotiations, and review of contracts
real-estate
construction law
rental law

Inheritance law - settlement and distribution
Business law:

unfreezing company assets
transfer of shares
management agreements
distribution, commercial agencies
(software) licensing agreements
collections
general terms and conditions
---
---
Gert HERMANS
Master Gert Hermans graduated in 2001 with a Master of Law from the University of Antwerp. He then took a specialist training course in corporate law at the University of Ghent for one year. In 2002, Master Hermans began his internship at law firm Caluwaerts and Uytterhoeven in Antwerp, where he gained experience primarily in commercial and company law, as well as civil law (construction law, spatial planning, and urban development). After his internship, Master Hermans was admitted to the Antwerp Bar Association. He was also admitted to the Turnhout Bar Association after becoming a partner at law firm Van Overstraeten in Mol. Since his appointment as a bankruptcy administrator in 2011, Master Hermans has been handling bankruptcy cases for the Antwerp Business Court's Turnhout department. Following the merger of the Antwerp and Turnhout Bar Associations, his office was integrated into that of Le Neu lawyers in 2019, and now operates in both Antwerp and Turnhout.
Corporate and company law
Construction law
Bankruptcy
Planning and urban development